Organic SEO used to be a thing that changed about every 2-3 months in the early 2000s. Google was constantly working to weed out the fakers, line-skippers, and spammers and it's gotten pretty good at it too. Now that the kinks are pretty much ironed out, not much has changed. Sites still need good content and backlinks rule.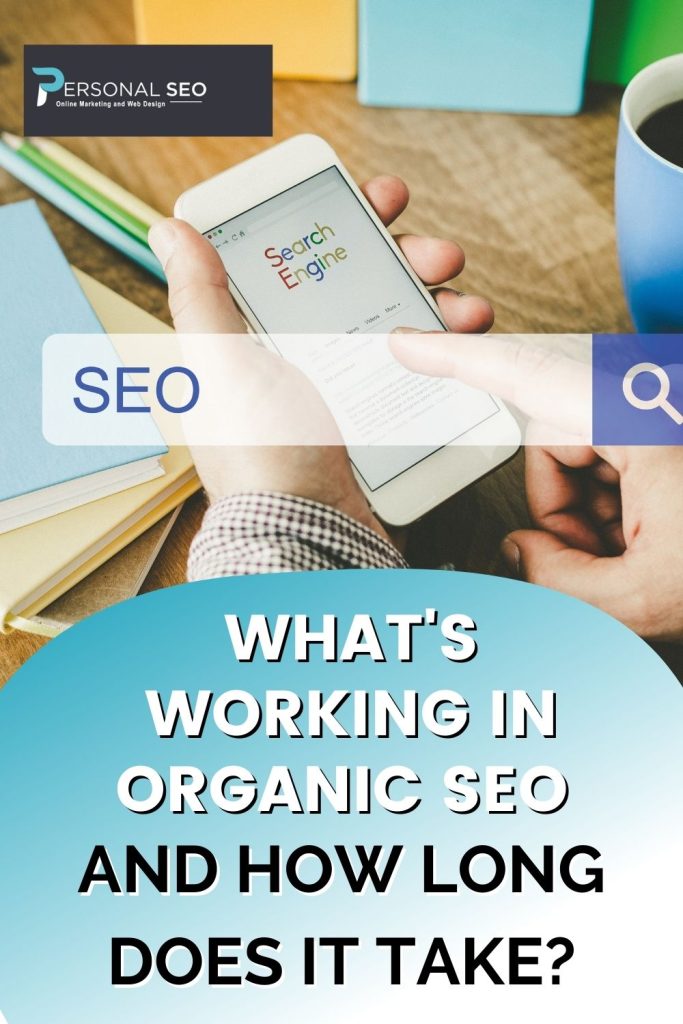 But in addition to a great foundation on-site, marketers are branching out, as they should be, with social media, networking, and establishing their brand and online presence in a variety of different ways. Buyers and sellers want to know you are on the ball when it comes to your online presence, especially sellers. Referrals may have worked in the past but might not get you to the next level of where you want to be.
So what's working in organic SEO?
Content has always been king. We have said it for years and it still remains, however, content is not just words on a page. It's adding to your overall brand with images, video, text, heck – even TikTok videos that are sometimes silly but are things you remember. Content is content – information, something put out there that adds to your branding, who you are and what you do.
While all this is great SEO, for the sake of this article we're going to stick to on-site content. 
Google is looking for as much content as possible to provide the user. The more the better. This is why we have found that more area pages for real estate seem to be the thing. The more chances you have to snag a user/lead, the better.
For instance, let's say you are brand new to the real estate world, or at least the online world, and you work in the Phoenix real estate market. Having one or two pages that talk about Phoenix real estate is probably not going to be seen a lot since it's a heavy-hitting key phrase with lots of competition. Even if your Phoenix page is amazing, with tons of original content, internal and external links, video and images. If there is one page to find that is the bomb, unless you have a super high domain authority site linking to that page, good luck.
Now let's say you build out all 300+ Phoenix neighborhood pages, all with some original content, all with listings that SHOW as content, keywords, phrases, headings and proper meta data and every one of those links back up to it's parent page of Pheonix. You now have 301 potential ways to get a lead. There are more pages to be found, you are more of an authority on the Phoenix area and when listings pop up in those neighborhoods, depending on the competition, your site may rank higher, statistically getting you the lead.
How Long Does it Take to Rank When You Optimize Like This?
We literally track these stats. In the above situation, brand new website, right out of the gate, marketing with original content, building out over 500 pages for the areas, it took about 6-7 months for the first organic lead. That might sound like a long time, but remember, this is a BRAND new site, a new domain, never been out there before with no age and no authority.
Now imagine if you were starting with some meat on the bone. If you have a well-aged domain, site that's been around and is trusted, you already have some content and have built backlinks to the site – adding more neighborhood pages and more potential ways to get a lead can only be a good thing.
I can't promise that you're going to get a lead in 6 months because it's everything working together to create the perfect storm of SEO perfection. But we have definitely found that more area, city, neighborhood, or community pages simply add to the chance that you'll get a lead. It's a numbers game and when you combine all these elements and then WORK IT for a while, it WILL pay off.
Related:
10 Things You Need to Know in SEO